This is the new entry! Qyuki is the name of last frontier and it comes from India!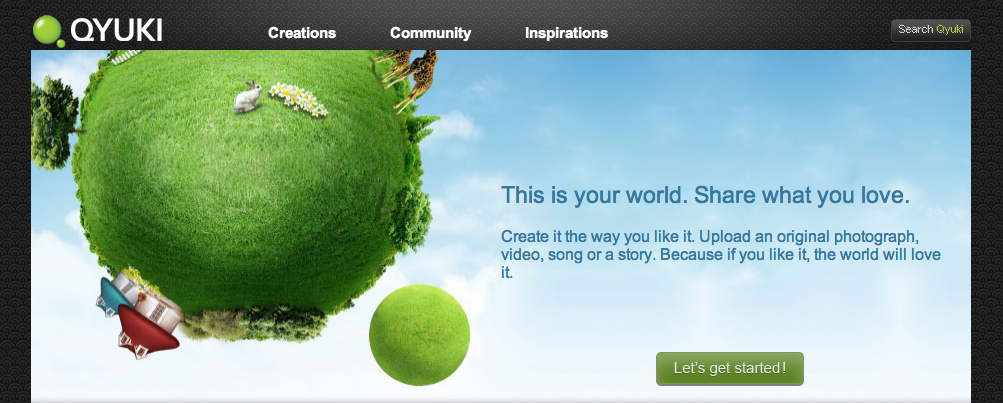 A young team of experts has developed this new social tool in order to provide people with a new world of creative expression, a new way to express oneself, or better, show one's main features online.
Two are the names that it's worthy to mention: Shekhar Kapur (BAFTA® winner) and A.R. Rahman (Academy Award® winner). They had this great idea to help people build their identity thanks to personal creations.
Qyuki is composed of 3 main sections: Creations | Community | Inspirations, and you can choose to create or upload your photos, videos (or better films…yes you can even write a script), stories and music! Everything that contributes to express yourself. Many are the ideas that it gives you to boost your creativity and your sense of imagination, rational or not.
Then, one last thing to say, if someone is interested in TED talks and conferences, well, one of Qyuki founder – Poonacha Machaiah – will be in Rome at TEDxTransmedia 2012! A great opportunity to directly speak with a creative mind like him!
Now, I suggest you to try it… even if it's still in beta stage, you'll be surprised about Qyuki graphic style and all the different virtual contents you can express.