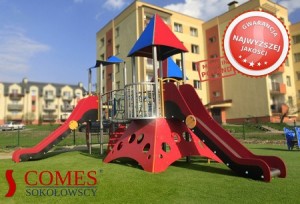 Funny, Colorful and Endearing, here you can see some websites created by 1 Minute Site, focused on playgrounds in Italy, Poland, Spain and in other countries.
www.comes.pl, for example, is a brand new website.
COMES Sokołowscy is a rapidly growing Polish manufacturer and supplier of playgrounds equipment, with its origins of activities dated for the period of 1980s in the XX century. As an experienced manufacturer of playgrounds and parts of metal casting, we offer high quality products. Our colorful playground equipment stand in thousands of locations throughout Poland.