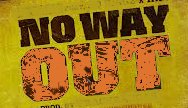 Yes, we are going to talk about Landing Pages… and about the right strategy to create a useful landing page to attract your users.
First of all, you have to consider 3 main aspects:
1. its structure;
2. its Appeal;
3. its Goal;
They all contribute to build a successful Landing Page!
Landing pages are those pages that users come to after clicking on a link or a banner with a promotional aim; they are use to launch something new, or something that needs to spread and be known, so they are a basic marketing tool. That's why it is very important to express or show products/brands clearly, so that users can be convinced to keep on visiting your website and discover more about what you want to promote. Hence, you must convert them.
– Structure. It's on you whether to create an easy- and fast-to-read structure, or a long one. The kind of product & copy skills will certainly influence the development of the structure. And everything will cause the user to keep on reading – in the case he finds the landing page interesting – or not. Surely, it is the first point to boost your users to set your plan.
– Appeal. When we talk about appeal, we mean its visual image. Generally, all landing pages show features, colors, fonts or anything that could be easily and mentally connected to the brand or the product promoted. Obviously, you need to focus on the right way to catch users mind and interest. So the techniques, in this step, are many: you can consider to use a colorful background and just add texts using large font sizes, or opt for white background and images and texts that could clearly express your promotion. Just take into that you don't have to distract users away from your main proposal.
– Goals. Even if considering user conversions as the most important aim, specifically talking, we can also consider more 'sub-goals': conversions could be to sign up for a mailing list, buy a product, register in to ask for further information about something and fill out forms.
Hence, in order to create a perfect landing page, before these 3 steps, just think about building a page that not only has to encourage your visitors to complete s specific action/goal, but mainly to persuade them!
That's why Landing pages are also called 'Capture Pages'! No way out.